Adam and his crew are great. Very professional and good communication. Liz is wonderful and is very astute to the needs of customers.
Nigel G
Adam and his team installed our brand-new swimming pool and walkway in 2022 and we have been thrilled with the results. Adam explained all the costs up front and responded to any questions we had before, during, and after the process. We were so happy with his work that we had them install our new deck in 2023.
Joe R.
Our experience with Adam and GD Group was outstanding. Adam was able to transform our yard with a beautiful and functional design that suited all of our needs and he made it easy and stress free. From the time we started planning, to the time of completion, we were informed every step of the way. He provided numerous options for stone, gunite, and all other materials and made it a very streamlined process. His front office handled all our paperwork and permits in such an organized fashion. We would highly recommend Adam and his team – he is the BEST!!!
Cindy C.
All started with Chris, my man was thorough and as professional as one could be on the initial meeting. Then the man himself, Adam Gorga. From day Two, Adam designed everything as to what we wanted, sending us new CAD renderings at the drop off a dime when we requested something changed. During the construction, his crew was here every day, on time and til late in the day. They even shoveled snow and de-iced to make sure the project finished on time. All in all, my wife and I felt GD Group was the best contractor to design and build our pool, and at the end of the day we have no regrets, they seriously knocked it out of the park with our pool!
Adam L.
We had a great experience working with Adam and his team earlier this year. Adam was very patient when helping us with the pool/hardscape design and kept in constant contact with us all the way through the finishing stages of the project. He was very receptive to all our phone calls, texts, etc. no matter how silly our questions seemed. In addition, he was extremely helpful when suggesting materials, how things would look, lots of "you could do that, but this will look better and be more cost effective." He was truly engaged and wanted the best results for us. We never felt rushed when making decisions. Those little things go a long way. Adam and his team not only showed up early every day, but they cleaned up before leaving so our front and backyards didn't look like a major construction site. We love how everything turned out and are very thankful we chose GD Group for our pool. Look no further if you are seriously considering a pool. We met with numerous companies and wish we met him first! Thank you, GD Group!
Christina P.
From the very first day we spoke to Adam we knew we wanted him and his company to create the backyard of our dreams. If you talk to any other pool companies out there you will immediately see the difference when speaking to Adam. He is responsive, reliable and such a pleasure to work with. We had such an amazing experience from day one to even the current day when we have any questions! He completely understood our vision and had such a thorough knowledge of the process and all the right people to get the job done successfully. The whole team takes great pride in their work, and they went above and beyond to make sure our experience was a positive one! We now only have to walk a few feet to enjoy our very own resort like oasis!!Thank you so much Adam and team for creating this amazing space for our family to enjoy for many years to come!
Jessica V.
I strongly recommend GD Group for design and pool build. The GD Group helped design, build, and hard scape our backyard. The team at GD Group handled everything from start to finish in a timely and professional manner. As the homeowner, it was piece of mind that there was consistent communication throughout the entire process and our backyard has become a dream come true.
Dave B.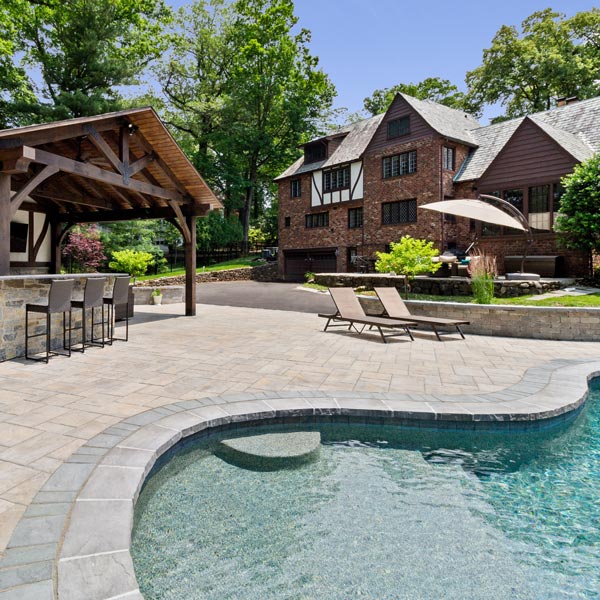 Most professional contractors have ever worked with. Every step from origination, design, permitting, construction and completion was seamless. Adam is extremely knowledgeable about all phases of construction and made every step as painless as possible. His office staff were very accommodating and easy to work with. And the end results were amazing. Their craftmanship and attention to detail cannot be matched. All of the contractors were extremely neat, courtesy and professional. The crew truly became part of the family. If you're in need of contractor, stop looking now and get on GD Groups schedule, you won't be disappointed. They have my highest possible recommendation.
Craig W.
First, let me say I'm not one that usually writes reviews, but I felt compelled to write this after my experience with Adam and the DG Group. Having met with numerous builders, Adam stood out amongst them all and we contracted him to design and build our entire backyard (Pool, Patio, Kitchen & Fireplace).
I cannot express the level of professionalism, the attention to detail and the outstanding craftsmanship that went into every single aspect of the job. From initial design, to selecting materials, right through to build, Adam went above and beyond. Plans were regularly reviewed & adjusted, and Adam created the ultimate experience so that we ended up with our dream backyard that worked best within our space.
He and his team were here daily for months, never missing a day of work. There is no way we could have done this without his never-ending guidance and support. He and his team were amazing, far exceeding our expectations. I would never do another project without him. Thank you, Adam and team,.you are one in a million!
Caroline L.
We could not have picked a better company to design and install our in-ground pool! GD Group broke ground mid-December and the entire project, including the pavers surrounding the pool, was entirely done by March (3 months). They even dug out all the snow so they could continue working! The owner Adam is extremely professional and knowledgeable. He came to our house for every project update meeting and was on site every day working with his crew. We had nothing but a positive experience with GD Group. They took care of every single detail throughout the project and helped us make decisions along the way. My family and friends enjoyed the pool without any issues all summer and everyone complimented the work that was done. I would highly recommend considering GD Group for anyone looking to design and install an in-ground pool.
Pablo C.
I've worked with Adam and GD Group several times and I feel the best compliment I can give them is that there is nobody else I'd ever recommend for the work they do. From the design process to implementation of top notch, high end work they are second to. In They are professional, courteous, extremely meticulous and, most importantly, accessible. I've done several renovations on my house and no contractor has come close to the responsiveness and availability that Adam offers. Nothing is more frustrating than dealing with a contractor who isn't available, and nothing is more reassuring on the contrary. I can't say enough good things about this company and recommend them without a single reservation
Chris W.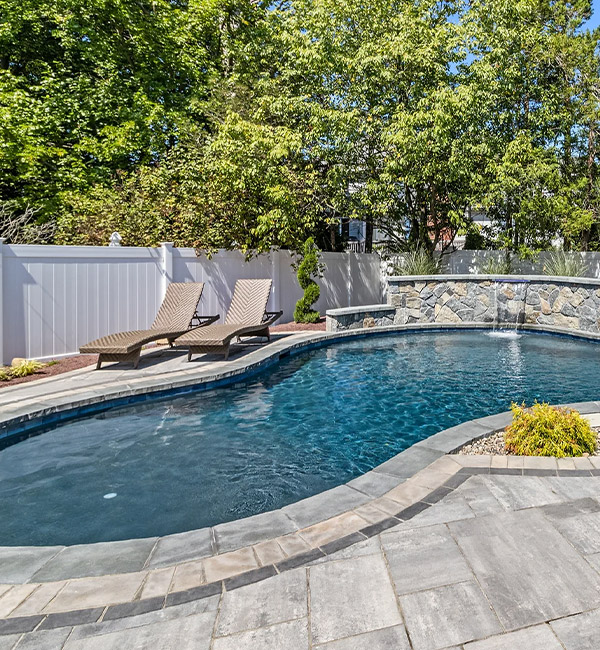 We have been working with GD group and Adam for a couple of years now and I can tell you after working with other contractors Adam and his team are far superior then most. Adam gives you the attention and time you need to understand what to do and how his/your vision will look once complete. If you have any issues along the way Adam and the team are there to help anytime without being pushed around once a job is complete and to us that is everything!!! Anyone using GD group gets the best service from the best in the business! Couldn't recommend them more!!!!!
Michelle H.
Late last Spring GD Group began installing my pool, they were extremely professional and educated me on the milestones and detailed work involved. Adam and Danny are consummate professionals and handled every detail seamlessly over the next three months.
The quality of the work is top notch and included a bluestone patio, pergola, landscaping and complete renovation of my driveway including stonework. I would highly recommend GD Group to anyone that is looking for the personal attention that only a Company's owners can provide. You aren't just another job; these guys are perfectionists and in turn you will have a breathtaking pool and backyard like we do.
The work was completed in a timely manner as promised with no hidden charges. I truly believe you are making the best decision possible if you have GD design and install your backyard pool dream. GD provides the highest standard of quality, craftsmanship and professionalism.
Elizabeth G.
Adam Gorga designed and built our free form pool in Wayne. We met with 8 or 9 contractors before choosing Adam. Our pool turned out exactly as Adam promised and was completed at a fair and competitive price. Adam always took our calls during the entire project and was always there throughout. Most importantly he and his crew were always on time. Adam also provides us with an amazing patio and landscape to accompany our pool. GD is an extremely professional company, and we would recommend them for any pool project. Their quality and professionalism are unmatched.
Mark H.
We used GD Group for our pool in Wayne in 2019 and the pool is absolutely gorgeous. Adam walked us through design and planning and helped us choose the perfect design for our yard. He did 100% of the permits and town communications. They showed up every day until completion and all of his employees were professional and courteous. After the pool was ready, any time I had a question or needed anything, he responded right away. We can't recommend them more highly. He turned our backyard into a vacation getaway in a few weeks!
Melanie S.
I had a complete pool remodel last year for my 12-year-old inground pool which was in bad shape. Adam from GD Group came to my house and laid out different options as well as the detailed cost/benefit analysis for each. He was always available for any questions I had, no matter how ridiculous they may have been. Once the project started, he and his team came in and worked tirelessly until completion. Their attention to detail was impressive and I could not be more pleased with the final outcome. I would highly recommend Adam and the GD Group to anyone in need of pool work.
Thomas K.
Adam and Dan are the owners of GD group. I'll start out by saying I'm a younger guy and no other companies would take me seriously when discussing what I wanted to do to my backyard and pool. I made one phone call to Adam, and I had appt. right away and blueprints with a 3D rendering not long after. A pleasure to work with and absolute transparency the whole way through. They are very meticulous about their work. Will hopefully use them again in the future if I ever move.
Dale C.
We had an unusable overgrown forest-like backyard transformed into an oasis! Some said it was impossible to put a pool in! However, from the beginning, GD Group was extremely professional, and it quickly became obvious they're a step above. The drawing of our project was amazing, and Adam reviewed every detail with patience and a smile! He's extremely intelligent, and articulate. They do it all... excavating, grading, landscaping, installing stone patio, fire pit, hard landscaping, patio lighting, and landscaping/plantings. We also liked how Everything was listed in their estimate, even "what if" costs. I.E. If they hit rock, the cost for equipment and drilling cost was spelled out. There was no possible raking us over the coals. In fact, they did hit rock, but moved the pool over a bit; and avoided drilling! "I like it better this way", said Adam...always upbeat and positive! We knew when they were coming each day...their communication was terrific. They listened to our hopes for the finished project, surprised us with the details we had mentioned, and exceeded our expectations! Tours of our backyard are free! XOXO.
Nancy M.
GD Group made the pool buying experience easy. Adam took his time and walked us through everything step by step. Whenever we had a question or concern, he ALWAYS answered his cell phone. He made several suggestions that worked out great. Our pool and paver patio turned out amazing.
Brendan R.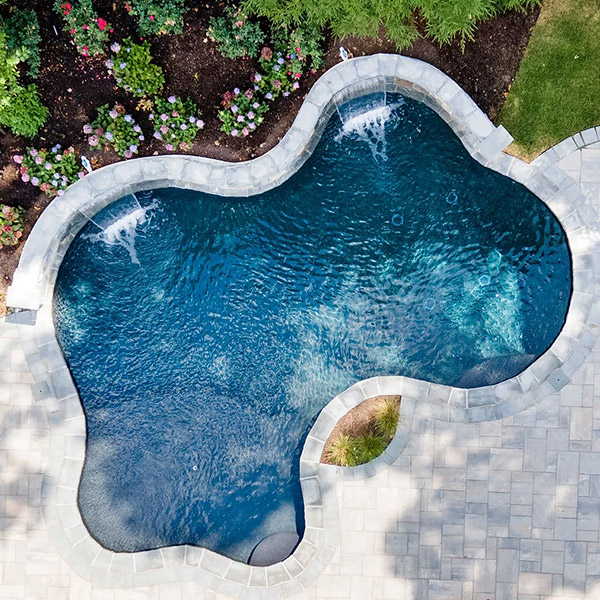 Simply stated, GD Group is everything you hope for and more in custom pools. From technologically advanced design to superior craftsmanship, to "soup to nuts" scope of work, to extraordinary responsiveness to professionalism, they are at the apex of their trade. This is my third installation of a pool at different residences and there is no comparison -- these guys get it and get it done right!
Ralph L.
ONE OF THE BEST COMPANIES I HAVE EVER DEALT WITH.
Len F.
From the moment we first spoke with Adam we knew GD group was a fit to help transform our yard into our dream. Adam knows what he is doing, and we trusted him completely. His designs were perfect. I cannot say enough great things about GD group. His crew was amazing. They were on time every morning and worked all day to ensure the timeline was kept. We were amazed at how quickly everything was done. His crew of experts know their craft and they exceeded our expectations. My family will enjoy many summers in our yard thanks to the work of GD group. Adam and his crew are the best around. We never had to stress or worry during this complete backyard renovation. It was all taken care of from the moment we signed our contract. I will continue to recommend GD in the future. Highly satisfied customer. Thank you, GD group, for making our dreams come true!
Heather B.
We used GD Group to do a complete backyard renovation - inground pool, pavers, and a raised patio. We received quotes from a lot of different companies but ultimately decided to use Adam and his team because he was the only contractor that truly made us feel like he had a vested interest in our project. All the others we met made us feel rushed and wanted to sell us a cookie cutter design rather than listening to our vision. The number of decisions you need to make with a renovation this large can be overwhelming, but Adam was EXTREMELY patient with our MANY redesigns before we decided on a final layout. He offered insights and suggestions at every step along the way without being pushy or critical. He oversaw the entire project and even helped facilitate work with other contractors that was outside of the original scope of our project. When undertaking a project this large, there will always be hiccups along the way, but Adam and his team handled all of them without missing a beat. His crew was on time, professional, and always greeted us with a smile every morning. We are extremely happy with the final product and HIGHLY recommend GD Group to anyone looking to build their own backyard oasis!
Jenn N.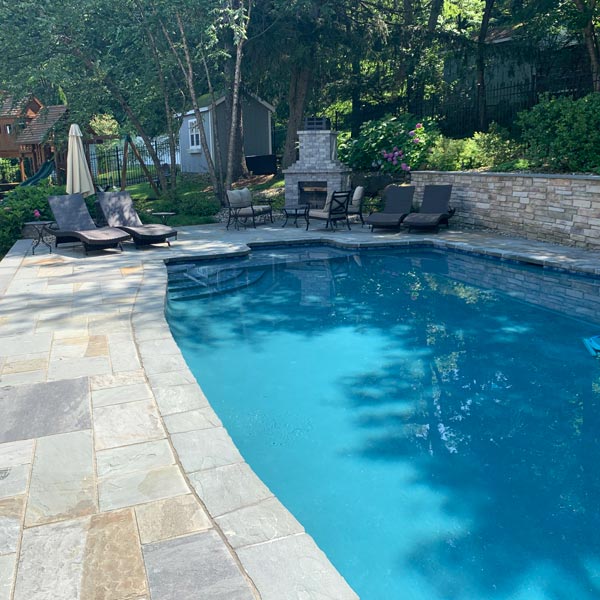 Adam and the team worked with us to design and build our dream backyard. They built us an in-ground pool with a patio. Adam took the time to walk us through the process and answer any questions we had. We were ecstatic with the outcome and would recommend them for sure!
Carrie M.