Home Construction & Renovations
Home Construction and Renovation
GD Group LLC provides outstanding, full-site contracting and construction services and performs swimming pool construction throughout Northern New Jersey and surrounding areas. Since our founding, we've prided ourselves on providing exceptional services for properties. We are involved in every step, from excavation, demolition, de-construction, land cleaning, and final installations. We can renovate, remodel, or add to existing properties or complete new home builds with unmatched craftsmanship and professionalism. If you have a dream home, we can turn it into a reality.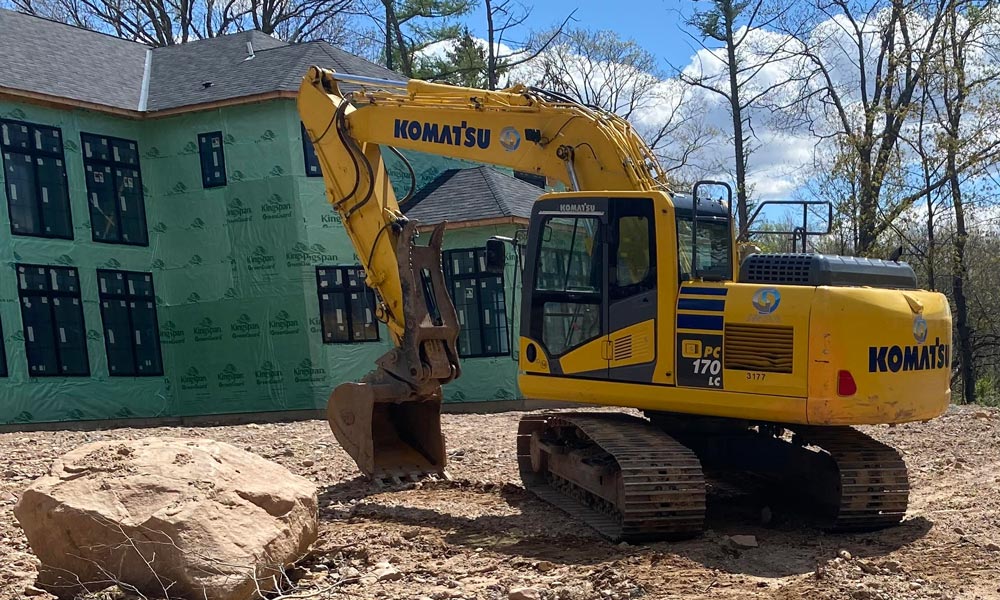 Exceptional Full-Service Construction Build Pros
For over 25 years, we've served clients with comprehensive residential build, construction, renovation, and remodeling services. Every plan we devise is tailored to and includes our clients' style and structural preferences. Whether you're building your dream home from scratch or want to improve your existing home with a new element or feature, we have the tools, knowledge, experience, and determination needed to get the job done right.
Most homeowners would customize dream homes with their desired elements and features if they could. Our crews comprise expert designers, on-site managers, and construction workers overseeing and fulfilling home building projects.
If your home needs a makeover or an entire renovation, we can help. We've renovated a wide range of homes and residential properties, working quickly and carefully to ensure projects stay within budget and timeline.
During an add-a-level, we remove residential roofs and create an entirely new floor plan. You can add a top bedroom or a whole second floor over your garage, giving your home and family more space to live.
Our deck remodeling provides homeowners with a fresh, beautiful, updated deck. We can install deck additions, remove old additions, and resurface your deck's floor and materials for safer, smoother walking.
We'll provide you with an open space to gather, cook, lounge, and have fun by constructing a pavilion. Also called closed pergolas, pavilions are free-standing structures allowing additional space and design for backyards and pool areas.
We'll install a cozy, welcoming gazebo to invite your family and friends for relaxation and bonding. Gazebos feature durable wood structures, a sheltered center, and protective domed or turreted roofs to keep you safe and comfortable year-round.
Our home alterations modify homes to provide homeowner satisfaction. Alterations can include partial and whole renovations, remodeling, and retrofits. We can alter and enhance your home's aesthetic, structural, functional, or safety elements.
We specialize in planning and designing uniquely customized homes. Every aspect of our design is tailored to our client's needs and design features. Most people choose us because of our attention to detail and amazing customer service.
Before your project starts, we'll thoroughly remove debris, rocks, trees, and more and dispose of them safely with heavy-duty equipment. Our land clearing will give you a clean, uniform site for your project.
Our construction site preparation is for specific areas of the property and includes land excavation, dirt preparations, leveling, and stabilizing the land. It's an in-depth process that enables teams to move on with the build or construction work.