Specializing in All Aspects of Site Work
GD Group LLC isn't just an amazing pool builder, we also have a wide array of experience in site work, drainage, lot leveling and excavating. We are very thorough and experienced is all aspects of site preparation. We offer a full range of site work services, guiding our clients at each step. We aim to provide a secure, firm foundation to bring your next structure to life. We use the most trained team and the most innovative industry equipment to deliver top-quality result for every single project.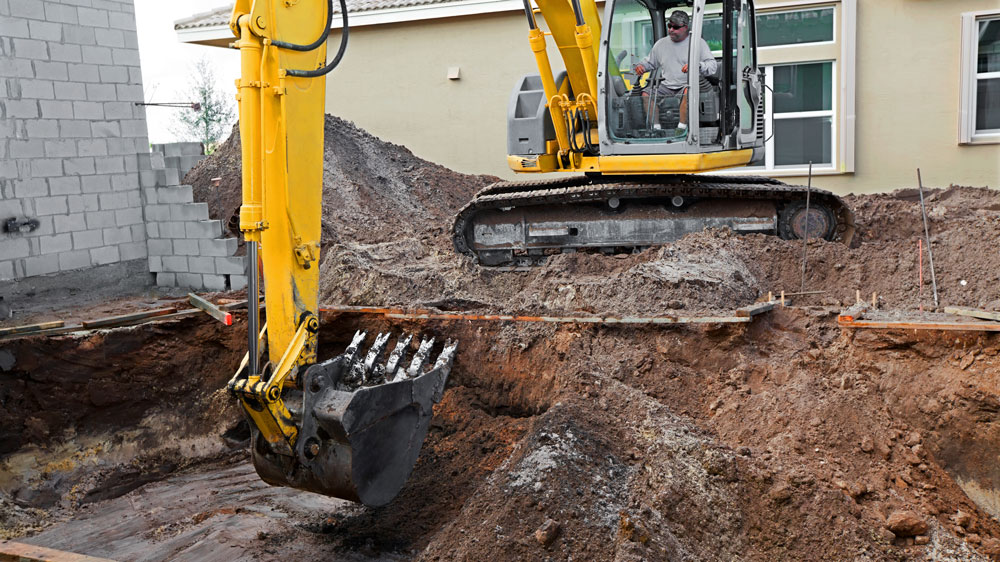 Responsible Land Excavation Services
From beginning to end, we'll ensure your property receives the highest quality results. We perform all aspects of construction excavation, from clearing the land to providing an even base to build your project. We customize excavation plans according to project scope, complexity, and budget. Before excavation, we will carefully inspect your land and property layout and form a strategy for a successful dig. We'll maintain your land's integrity and ensure it's ready to support your project build.
We'll begin by clearing and removing rocks, stumps, branches, trees, shrubs, and undesired vegetation from your project area. We'll then contain the debris, haul it from your property, and dispose of it in a safe, designated location.
Our team operated heavy-duty machinery to eliminate giant piles of dirt and underground rocks from build sites. We can install any feature, element, or system in the leftover hole and use excess dirt for other project purposes.
During the leveling phase, we use equipment like backhoes and skid loaders to smooth out and unify your construction grounds. We may also construct a graded slope to divert water from your property and project.
Erosion Control and Protection
We'll stabilize the ground's soil to prevent it from shifting and breaking apart. Our stabilization process eliminates air pockets that could damage soil integrity and density. The result is healthy soil that supports your project.