Perfection Is All Aspects of Drainage and Grading
Looking for high-quality grading, excavating, and drainage work from an experienced professional, then look no further than GD Group LLC. We specialize in residential and commercial site development, including services such as laser grading and trenching, erosion control and stabilization, and land clearing and stump removal. From planning to implementation, GD Group is with you every step of the way.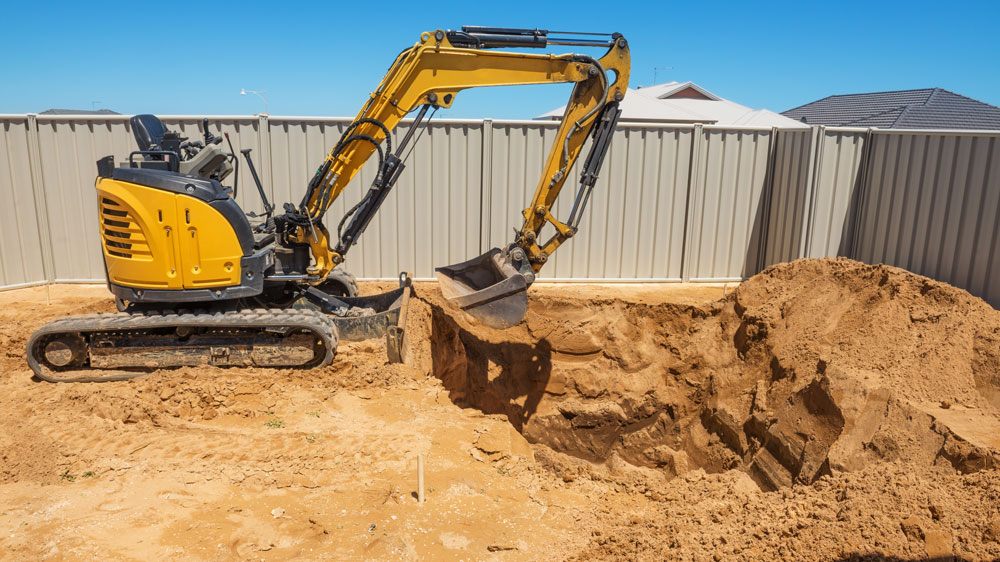 Comprehensive Solutions for Excavating and Water Drainage
As knowledgeable site work experts with decades of experience, we've seen it all. Good land grading is essential to new property builds and swimming pool installations because it will equip the property with built-in drainage. There may be one issue preventing water from draining away from your home or many. Regardless of your issue, it takes time for water to drain or absorb into the ground, so having a functional drainage system is essential for protecting your property and maintaining quality.
Grading is a process performed during excavation to level or slope grounds and prevent excessive surface water from harming the lawn. If you're building a new property, we'll properly grade your grounds to keep it safe.
French drainage systems drain surface water. Inadequate grading is a prime cause of surface water buildup. A French-style drain will divert surface water away from your home and prevent foundational damage.
Ground-raising solutions are ideal for properties with low elevation and a high-water table. If your property is situated low, raising your ground will provide a way out for your surface water.
Underground Drainage for Hardpan
Hardpan is especially dense soil that prevents water flow and drainage. Our underground drainage installations comprise a network of pipes leading water away from homes and into storm drains.
Sewers / Water Mains / Storm Drains
Drainage systems are more complex than you might think. We provide installations and maintenance for sewers, mains, and storm drains to ensure water is draining as it should.
Specializing in All Aspects of Drainage and Grading
At GD Group LLC, we complete our work and leave job sites looking and functioning better than when we first encountered them. Your landscape may require a cleanup or cosmetic care after we've installed your drainage system. We offer full-service landscaping services to keep homes and grounds beautiful and in optimal condition. We'll partner with you to give your property your ideal appearance and function. When our job is finished, your property will be free from excess water and look gorgeous.