Pavilions, Gazebos & Pergolas
Providing Your Backyard With a Little Shade and Structure
Do you want an outdoor space where your friends and family can gather comfortably or a place to house your plant life? If so, GD Group LLC will serve you. We are a full-service design and outdoor construction company building customized backyard pavilions throughout Northern New Jersey and surrounding areas. We concept and construct many outdoor features, including gazebos and pergolas. We'll provide you with an accommodating and spacious place for you to enjoy your pool area and the outdoors.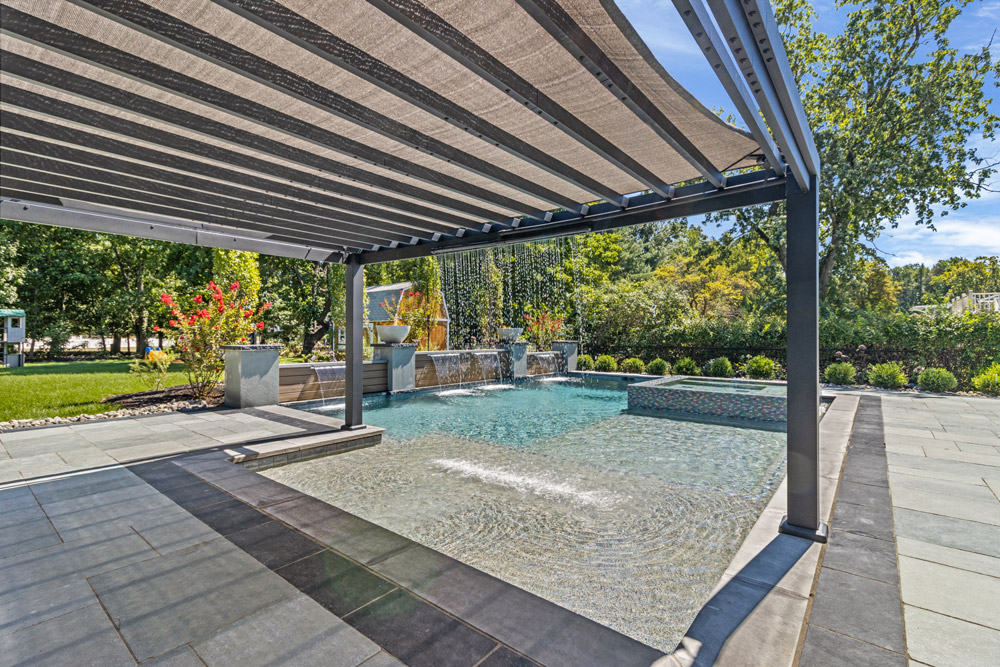 Specialized Pavilion Design
Also known as covered pergolas, pavilions are open structures, typically enclosed at the top by a lattice or crossbeam roof. They are often expansive and can accommodate many people and activities. Their sides allow sunshine in, while the roof provides plenty of shade. They can also accommodate climbing plants on their support posts. We specialize in backyard pavilions for relaxing, dining, and fun-filled outdoor activities. We recommend considering how much space you have, the materials you want, and what size you want your pavilion to be during your design development.
Having available space to use for your build is crucial. Multiple potential spaces are optimal because they provide more design and style opportunities. Our team can assess your home's layout and help determine the right place to put your pavilion.
We can customize your pavilion with a wide range of materials. We recommend thinking about what materials will complement your existing outdoor features and layout from an aesthetic and functional perspective.
Your property's size will likely determine your pavilion's size. You want a pavilion that's proportional to your available space so it fits comfortably within your yard. We can measure and evaluate your property dimensions to properly size your pavilion.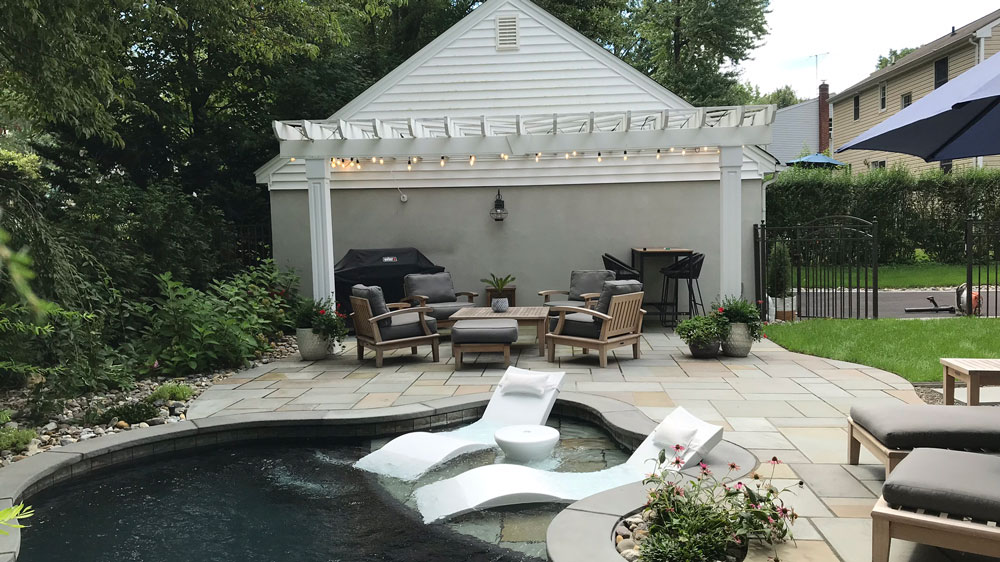 Welcome Your Guests With a Gazebo
Gazebos are solitary structures that make for great sitting areas away from the sun and other weather and natural elements. Their defining features include domed or turreted roofs, fully or partially open sides, and hexagon or octagon shapes. Gazebos are great for hosting casual outdoor meals and hosting guests in a simple, accommodating environment. They usually have traditional, dependable layouts and designs and are great for retreating from rain and wind on short notice.
Let Life Flourish Under a Pergola
A pergola is an outdoor shelter providing shade and privacy in the outdoors. They comprise vertical posts and rafters for support and sustainability. Typically, we design and build pergolas with partially open or flat roofs, allowing some sunshine or light. They provide a combination of sunshine and sunlight protection, making them ideal spaces for growing plants and allowing vines to flourish. Many homeowners turn pergolas into makeshift gardening areas or inviting spaces to host guests. They are popular among homeowners who want a flexible, comfortable outdoor shelter in their yards.