Exceptional Tiki Bar Designers
GD Group LLC provides outdoor spaces with a fun-filled tropical atmosphere. As one of the best pool designers in New Jersey, we carefully craft and perfect tiki bars and swim-up bars throughout Northern New Jersey and surrounding areas. Our crew has over 25 years of experience designing, constructing, and installing magnificent outdoor entertainment spots. Partner with us and please tell us your ideas, and we'll develop a customized plan for your outdoor space. We're your source for an outstanding outside entertainment space.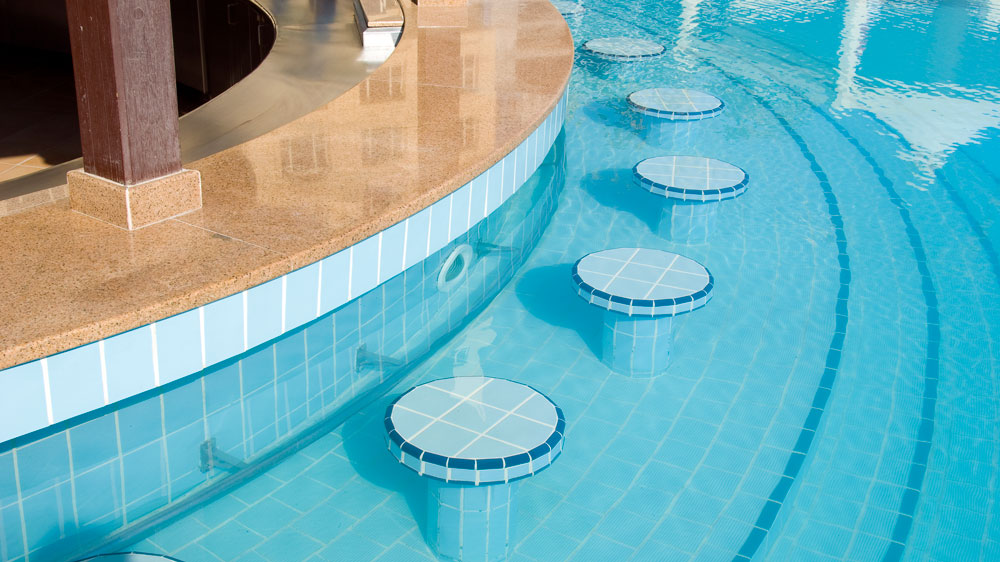 Enjoy a Fun Atmosphere in Your Tiki Bar
We customize our outdoor tiki bars with the most durable materials, made to withstand weather and natural elements for years. Our clients can create their unique bar set-up and design according to their needs, wants, and specifications. We construct tiki bars with safe, non-toxic products so that you can feel confident about the security of your family, pets, and wildlife. We can provide authentic-looking palm trees, roofing, and seating that bring the Hawaiian experience to your backyard.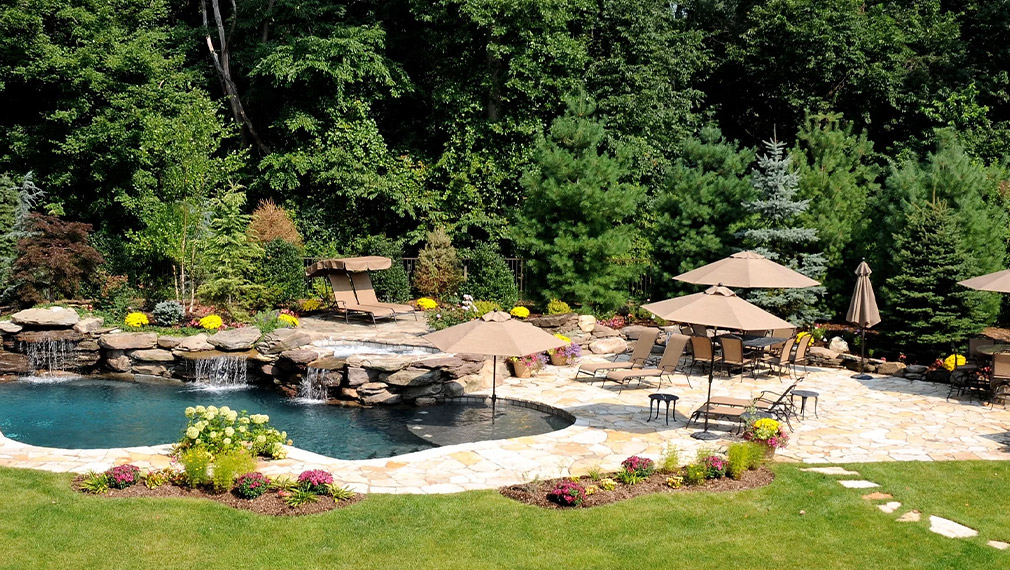 Flexible and Multi-Purpose Swim-Up Bars
A typical pool swim-up bar usually consists of wet and dry sections. The wet section allows swimmers to grab a refreshing drink without exiting the pool. The wet section's bar is partially submerged in the pool but elevated enough to support drinks and people, and it has in-pool seating proportional to the bar's height. The dry section is on land and on the other side of the wet section. If you feel like leaving the pool, you can enjoy a refreshing drink with friends while drying off together.
Feel Comfortable With a Custom Shade Structure
GD Group LLC can design and install a shade structure to accompany your swim-up bar at your request. As the day gets hotter, you may want to save your skin from sun exposure and your beverages from becoming warm. Our shade and shelter options include pergolas, gazebos, and pavilions, customized to fit your swim-up bar's size, shape, and aesthetic. Let us know if you want a shady spot in your pool bar installation, and we'll expertly craft a structure to keep you comfortable in the heat.