Year-Round Indoor-Swimming Pools
With GD Group LLC, you and your family can enjoy swimming and relaxing all year. We are a full-site pool construction company providing advanced indoor swimming pools throughout Northern New Jersey and the surrounding areas. We design, build, and perfect indoor swimming areas for new home constructions, additions, and renovations. We offer homeowners the most innovative pool technology and systems. We're proud of our over 25 years of experience providing clients with stunning indoor oases and experiences.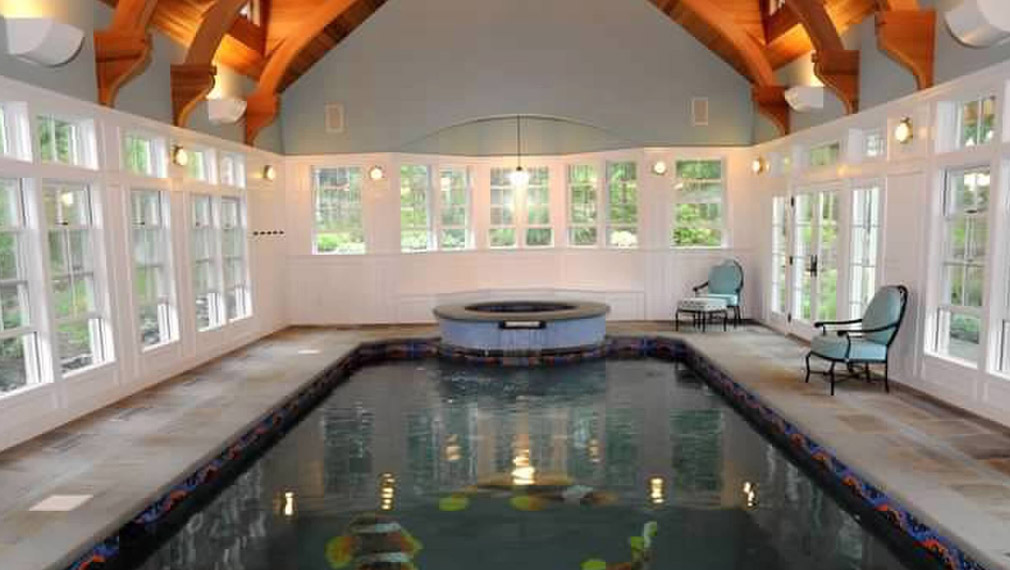 Why Choosing the Right Contractor Matters
Your indoor pool will be a terrific and desirable addition to your home, but constructing it will be complex and require professionals like us. Indoor pools need humidification to prevent mold, algae, and bacteria growth. Poor humidity may cause your wood materials to rot and decay, leading to expensive, time-consuming repairs and renovations. Proper air circulation and temperature control are essential to cultivating a pleasant atmosphere and preventing foul odors. Our team is trained and equipped to provide functional, well-maintained indoor pool systems.
Indoor Pools That Match Your Lifestyle
Whether you enjoy relaxing and lazing, playing games, or leveling up your exercise routine, we will customize your indoor pool to fit your daily activities and life.
Indoor Pools That Match Your Home
Ensuring your pool fits the rest of your home is essential. We'll design your indoor pool to conform to your home's aesthetics and layout and maximize your space.
Indoor Pools That Match You
Your indoor pool should reflect and match your unique personality and character. Our team conceptualizes indoor pools with our clients' individual tastes and preferences in mind.
Lighting adds color, character, and ambiance to indoor pools and ensures swimmers can adequately see. Our LED light installations can be customized to your preferred color and brightness, providing a terrific aesthetic and functionality.
Indoor Pool Water Features
We design, construct, and install soothing water features to elevate your poolside and swimming experiences. Our features include waterfalls, fountains, descents, and other features custom-built to fit an indoor pool setting.
A Carefully Crafted & Functional Indoor Oasis
Indoor pool areas provide a wide range of benefits aside from year-round swimming. They also increase property values and will be wanted by homebuyers if you decide to sell your home. You'll feel happier knowing you have a comfortable, personal swimming pool that's always available. GD Group LLC can convert and alter any space or section within your home into a safe and functional pool area. We offer unique customizations and systems to fulfill your desired aesthetics and atmosphere.