Design Your Pool Around Nature
GD Group LLC designs, constructs, and installs natural swimming pools throughout Northern New Jersey and surrounding areas, providing beautiful outdoor spaces that complement the landscape and nature. We provide comprehensive services for pool building, including excavation, demolition, and site preparation. We have over 25 years of experience bringing our clients' visions to life. From the initial design steps to putting the finishing touches on your pool, you can expect a dedicated team of craftspeople to guide you to the perfect installation.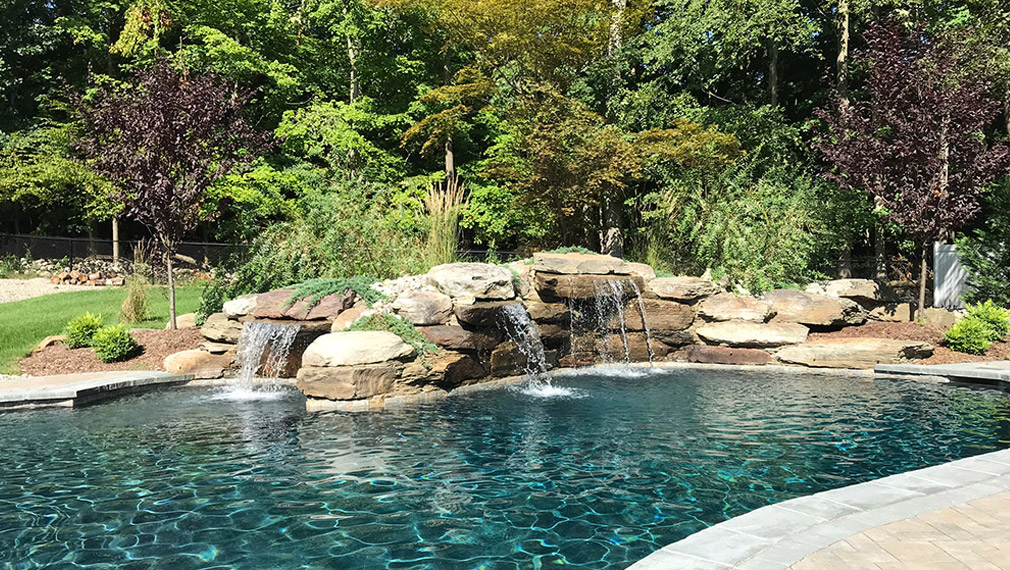 Why Choose a Natural Pool Design
The intent of a natural pool is to provide a beautiful outdoor oasis without significantly altering the surrounding wildlife and natural elements. Ideally, the natural pool will complement and enhance the existing landscape for a more natural aesthetic and function. Their design is subtler than traditional pools, with smooth, rounded, and winding shapes being among its most popular design elements. Natural pools are eco-friendly, significantly reducing or eliminating the need for chemicals.
Natural pools blend seamlessly with the existing landscape. Their free form matches the shape, contours, and natural elements of lawns and yards. Your pool will look and feel like nature created it.
Rocks, stones, waterfalls, and roughly textured walkways are excellent features and additions to a natural pool. Natural pools are perfect for homeowners who want an earthy, rustic style for their outdoor space.
Embrace Nature With a Natural Pool
It's vital for a natural pool to blend in and promote the surrounding environment. GD Group LLC will provide you with an inspection and assess your property's landscape and layout. During the land survey, we'll assess your yard and its natural features to devise a design and installation plan. This will enable us to develop a suitable estimate, budget, and timeline for your project. If you value sustainability, security, and natural aesthetics, a natural pool is right for you.