Enhance Any Pool With a Beautiful Patio
GD Group LLC completes the outdoor experience with exceptional pool patio installation throughout Northern New Jersey and surrounding areas. Our team carefully crafts beautiful pool landscapes, poolscapes, paved features, and walls. Whether you want to create a one-of-a-kind atmosphere or improve efficiency and functionality, our team will design and build an outdoor space that satisfies your needs. We are a full-site contracting company that handles every aspect of outdoor projects, from design, excavation, and installation.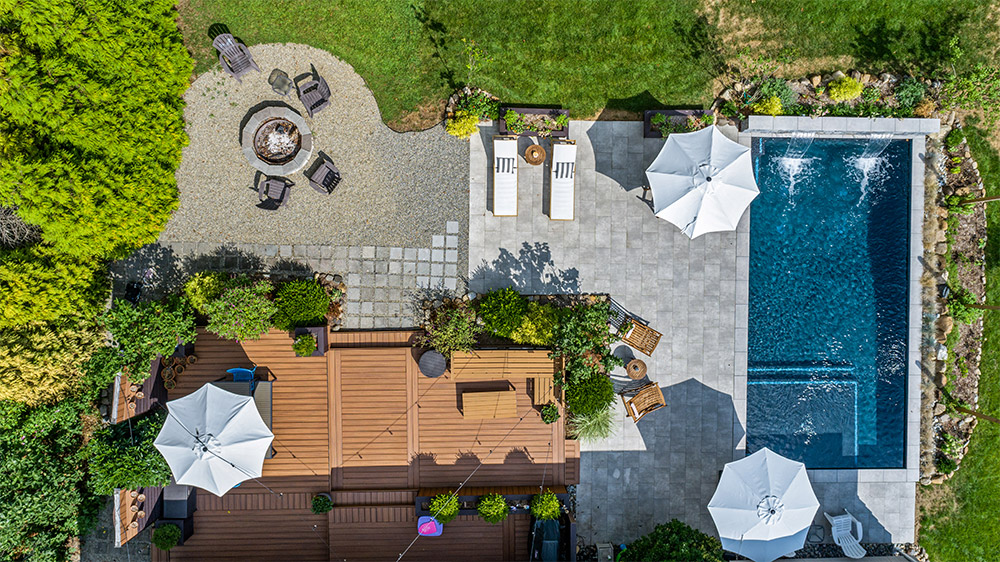 Poolscaping for a Perfect Outdoor Space
Pool landscapes are designed and constructed to unify your aesthetics, architecture, and outdoor space. They provide complete outdoor experiences. Whether you're having fun in the pool or relaxing by the poolside, your landscape will provide a style and atmosphere where you'll feel comfortable. Our pool landscaping allows you to express your unique taste and style in the outdoors. Our team can create any outdoor landscape.
Sit Back and Relax With a Pool Patio
Our patio designs give homeowners a seamless transition from their pool to their lawn. After a long day of swimming and playing, you may need to take a rest and relax outside the water. With our poolside patio construction, you can bask in the sun or shade in an accommodating outdoor haven. Our team installs a wide range of materials and color options. Whether you want a grand space to host friends or family or an intimate space for some much-needed alone time, our team can design and construct it.
Complete the Outdoors With Stunning Poolscapes
We design, build, and install the following poolscape features and more:
Waterfalls
Fountains
Grottos
Fire bowls
Stonework
Flumes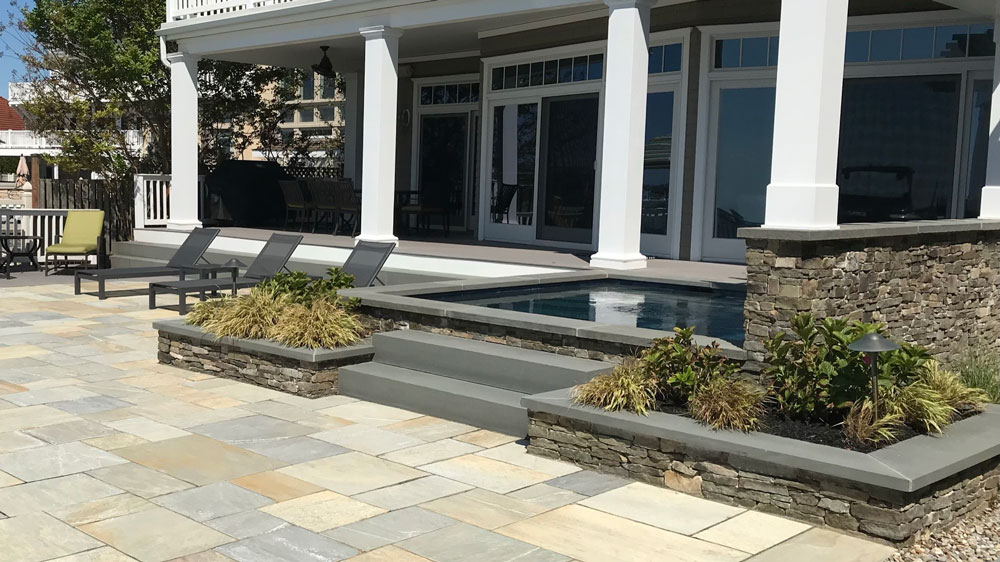 Beautiful and Functional Pavers and Retaining Walls
Paved walkways and walls are essential components of your property. Walkways provide smooth transitions from your home, patio, and pool, while walls provide privacy and soil protection. We provide innovative paving materials from industry-leading brands. Our team can customize your home with top-quality paving, stone slabs, and interlocking blocks to tie your entire property together. We'll consult you on your color, material, and general style preferences to bring your unique vision to life.
Creating Breathtaking Outdoor Spaces
GD Group LLC is here to show you the endless possibilities for your pool and outdoor area. Our team has over 25 years of experience with turning our clients' desires into realities. We'll work with you to formulate a design plan and proceed with our build once you are completely satisfied. We are a single pool installation and landscaping source that performs every duty. From creating designs to applying finishing touches, we'll guide and communicate with you to ensure your vision is realized.