Refreshing Saltwater Swimming Pools
GD Group LLC designs and constructs safe and clean saltwater swimming pools throughout Northern New Jersey and surrounding areas. If you would prefer less chlorine in your pool and more comfortable swimming, a saltwater swimming area is perfect for you. Our crew has over 25 years of experience elevating the summertime for area homeowners. By choosing us for your new build or renovation project, you'll get cleaner water and enhanced efficiency. We're here to bring security to your swimming.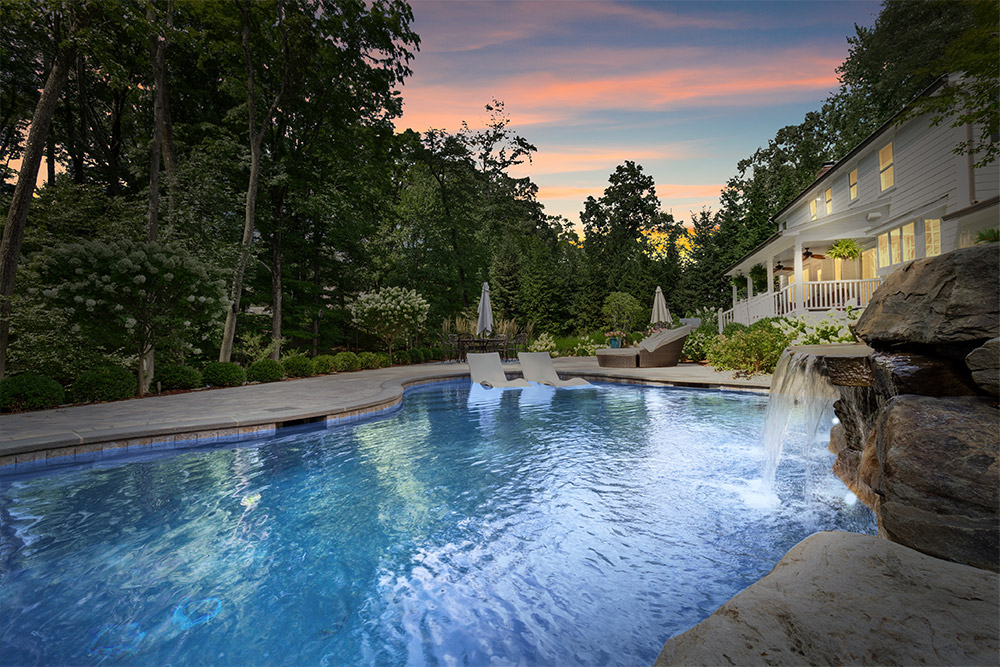 How Does Saltwater Clean Pools?
Saltwater pools use natural salt to clean and sanitize pools instead of heavy, manufactured chlorine. The process includes a phase called electrolysis. During this phase, sodium is removed, and salt is turned into chlorine. After this process, the chlorine is used to stop and prevent the effects of algae and bacteria. With saltwater pools, homeowners never have to purchase store-bought chlorine again. Saltwater pool owners have a built-in system to convert salt and cleanse pools naturally.
More homeowners and families are choosing saltwater and natural pools because they are much safer and healthier than traditional chlorine pools. Chlorine can cause allergies and pose other health risks to adults, children, and pets.
High chlorine levels can irritate the skin and itch the scalp. Reduced chlorine makes the swimming experience more fun and enjoyable, which improves the comfort and satisfaction of the swimmer.
Cleaner Swimming for Your Family
Sanitation is essential to your pool. If you want to maintain water quality and cleanliness and avoid store-bought cleaning agents, choosing a saltwater pool may be the best option for you and your family. You can feel more confident and secure when your children or pets swim. GD Group LLC comprises a crew of experts with years of experience designing and constructing all pool styles. If you're interested in a saltwater pool and have more questions, our team will gladly advise and guide you.