Swimming Pool Revonations
Renovate Your Existing Pool Into the Oasis of Your Dreams
Eventually, your pool will need to be updated for aesthetic, functional, or safety purposes. When the time comes, you can rely on GD Group LLC. We provide vital pool renovations throughout Northern New Jersey and surrounding areas. We perform and fulfill all types of renovations, from significant structural changes to simple cosmetic work. If you want to upgrade your existing pool or do a total overhaul, our team will deliver. After we're finished, you'll enjoy spending time in and around your pool more than ever.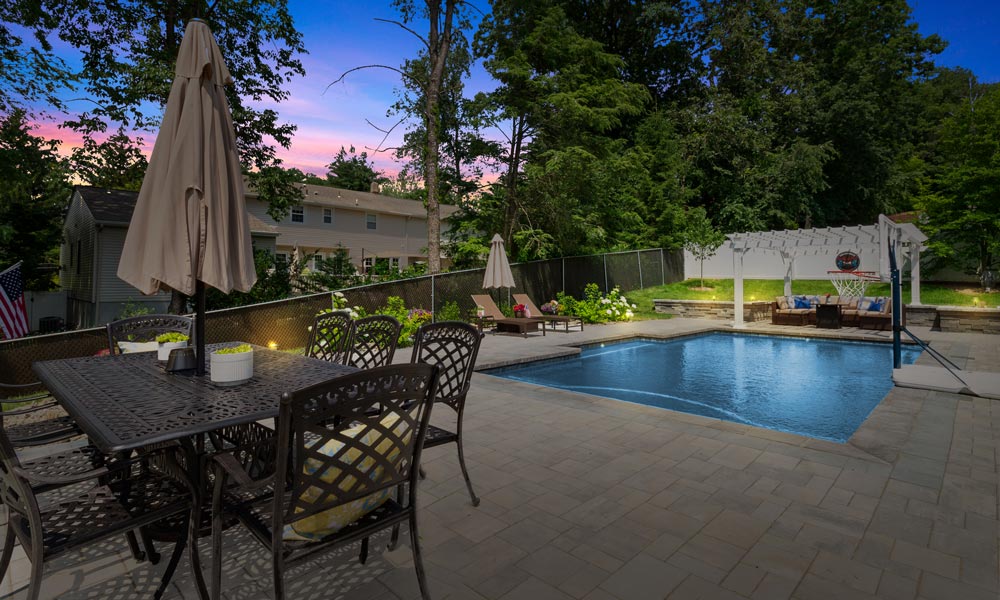 Comprehensive Swimming Pool Renovations
If your pool came with your home, we'd recommend having professionals inspect it to determine if it needs renovation. Pools have different lifespans that depend on their construction materials, technology quality, and structural integrity. Your pool may have underlying issues, even if it looks fine on the surface. If you want to add beauty to your pool or expand it, you may want to have a new feature or additional space constructed. Whether your pool is in disrepair or needs a makeover, we'll provide the necessary updates and upgrades for a one-of-a-kind outdoor space.
If your pool needs a new look or an updated feature, we can deliver. We specialize in turning outdated pools into beautiful, new-and-improved, and welcome additions to stun your family and guests.
Older pools may have chips, cracks, and breaks that cause safety hazards. Our team repairs damage and can provide modern safety features that keep children and pets safe around the pool.
Maintaining a pool with outdated technology is costly. We install automated, easily manageable technology like cleaners, filters, and heating systems. You'll use energy more wisely and save big on your monthly bill.
Update and Perfect Your Pool
Even the slightest renovation and upkeep can make a significant positive impact on your pool and swimming. Adding simple decking or lighting or updating your materials can provide a terrific appearance and function you never expected. The crew at GD Group LLC is passionate and enjoys helping our clients come up with ideas for their renovations. We'll provide the support, guidance, and assistance you need to develop your vision. We fulfill small- and large-scale pool renovations with the highest level of excellence.